Edgewood Announces New Chief Executive Officer
February 2, 2017
Lynn Dolce, MFT, will Join Edgewood as Chief Executive Officer

As Edgewood enters its 166th year of helping children and families, we are proud to announce that Lynn Dolce, MFT, will join the Edgewood family as the new Chief Executive Officer beginning February 6, 2017. A seasoned and highly skilled professional, Ms. Dolce has over 25 years of experience working in the field of children's mental health.
Her broad and diverse work experience includes providing leadership and oversight to pediatric mental health services for children in partnership with University of California, San Francisco (UCSF), and San Francisco General Hospital Pediatrics.
She also served on the clinical faculty for UCSF, is the Co-Founder of the only Northern California American Psychological Association accredited pre- and post-doctoral clinical training program, and was awarded a 2013 Excellence in Partnership Award from the University Community Partnership Council.
Ms. Dolce was formerly the Foster Care Mental Health Director at the San Francisco Department of Public Health (SFDPH) where she provided exemplary leadership and oversight for all behavioral health services for San Francisco County children in foster care.
Her innovative and visionary leadership has put her at the forefront of the emerging trauma informed care field. She recently assisted SFDPH in creating a trauma informed system of care curriculum that is being used to train employees across the nation. That curriculum is now considered a national model for organizational change, and one that is already being implemented at Edgewood.
As we welcome Ms. Dolce, we say farewell to our Interim Chief Executive Officer, Nancy Rubin. We are deeply appreciative for all Nancy has done this past year to guide the stabilization of our finances, negotiation of key county contracts, and for implementing the re-investment in staff, our key resource.
We look forward to having Ms. Dolce join us to shape our future while continuing our legacy of improving the lives of children, youth, and families in the Bay Area. With her exemplary leadership, Edgewood will continue to advance its mission of providing the best care possible for those most in need. Please join me in congratulating and welcoming Ms. Dolce to our Edgewood family.
Sincerely,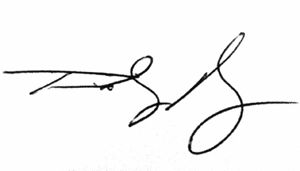 Tim Myers, Board Chair
Edgewood Center for Children and Families
You can help children and families in need with a one time gift, or, set up a recurring gift to provide ongoing help all year round!
---