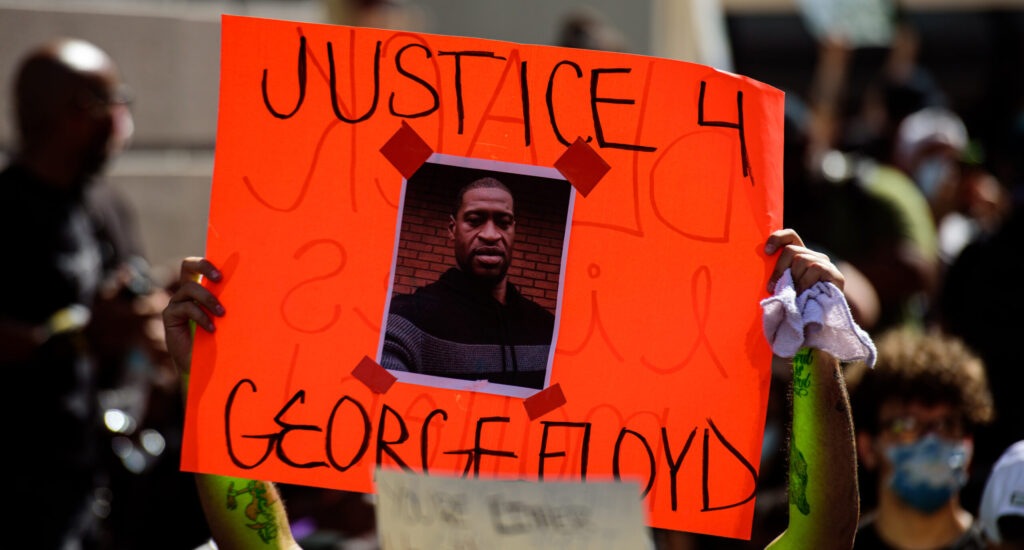 Yesterday, some of us shed tears of relief as we listened together to the verdict: guilty, guilty, guilty on all counts. The verdict in the trial of Derek Chauvin on April 20, marked a hopeful step towards accountability and justice nearly a full year after the death of George Floyd on May 25, 2020. I am glad that his family can put this part of his tragic murder behind them, as they now wait for the sentencing of Derek Chauvin and the trials of the three other accomplices.
This verdict, while historic, is yet but one on a countless list of times that law enforcement officers have evaded justice. For BIPOC members of our community, the trauma of ongoing brutality and murder at the hands of law enforcement continues. Without systemic change within the criminal justice system, true justice cannot exist. We must expect more than a guilty verdict and continue to work towards full accountability for police officers who detain and kill Black and Brown people under the auspices of public safety.
We are called upon, not only to witness the pain and suffering around us, but also to act — to stand in solidarity with the Black Lives Matter movement, and work to end police brutality, and to create and defend racial justice in America. Governing bodies across the country have been working to change policy and procedure and have been reallocating their budgets to fund other community resources. Community advocates and residents have organized rallies and are pushing for policy changes across our country. We stand by these activists and advocates. I urge you to remain strong and hopeful while we honor the lives of all who should be alive today.
We are in this together.

Lynn Dolce, MFT | Chief Executive Officer
Edgewood Positioning Statement: As San Francisco County's lead Trauma Informed System of Care CBO, Edgewood Center for Children and Families demonstrates a deep commitment to understanding and addressing the profound impacts of generational trauma, systemic racism, and economic disparity by promoting resiliency, growth and healing. Wounded in relationships, as well as in the systems that were created to help them, children and adults do best when they are connected to people and communities who love them.  Edgewood providers embody person to person connection and relational work which is central to healing.