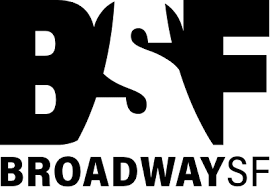 Edgewood Center for Children and Families is pleased to be partnering with BroadwaySF with proceeds of ticket sales benefitting our programs and opportunities for our youth to attend upcoming performances.
A portion of ticket sales for the TINA – The Tina Turner Musical on stage at the Golden Gate Theater August 1 to 27 will be donated to Edgewood.  This musical is an uplifting comeback story like no other, the inspiring journey of a woman who broke barriers and became the Queen of Rock n' Roll. Set to the pulse-pounding soundtrack of her most beloved hits, this electrifying sensation will send you soaring to the rafters.
To purchase tickets, enter promo code EDGEWOOD online at this link or call: 888-746-1799 and mention promo code EDGEWOOD. This promotion applies for Tuesday through Friday performances only. Promotion does not apply to premium seating locations.