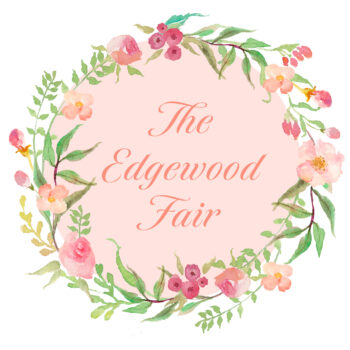 We look forward to seeing you
at our 56th Edgewood Fair!
We are planning to hold the
Edgewood Fair at the Olympic Club
Lakeside San Francisco.
We will adhere to all local
and state COVID protocols.
Your investment comes at critical time
as we continue to confront the stark reality
of COVID-19's impact on our daily lives
and the vulnerable children, youth and
families we serve at Edgewood.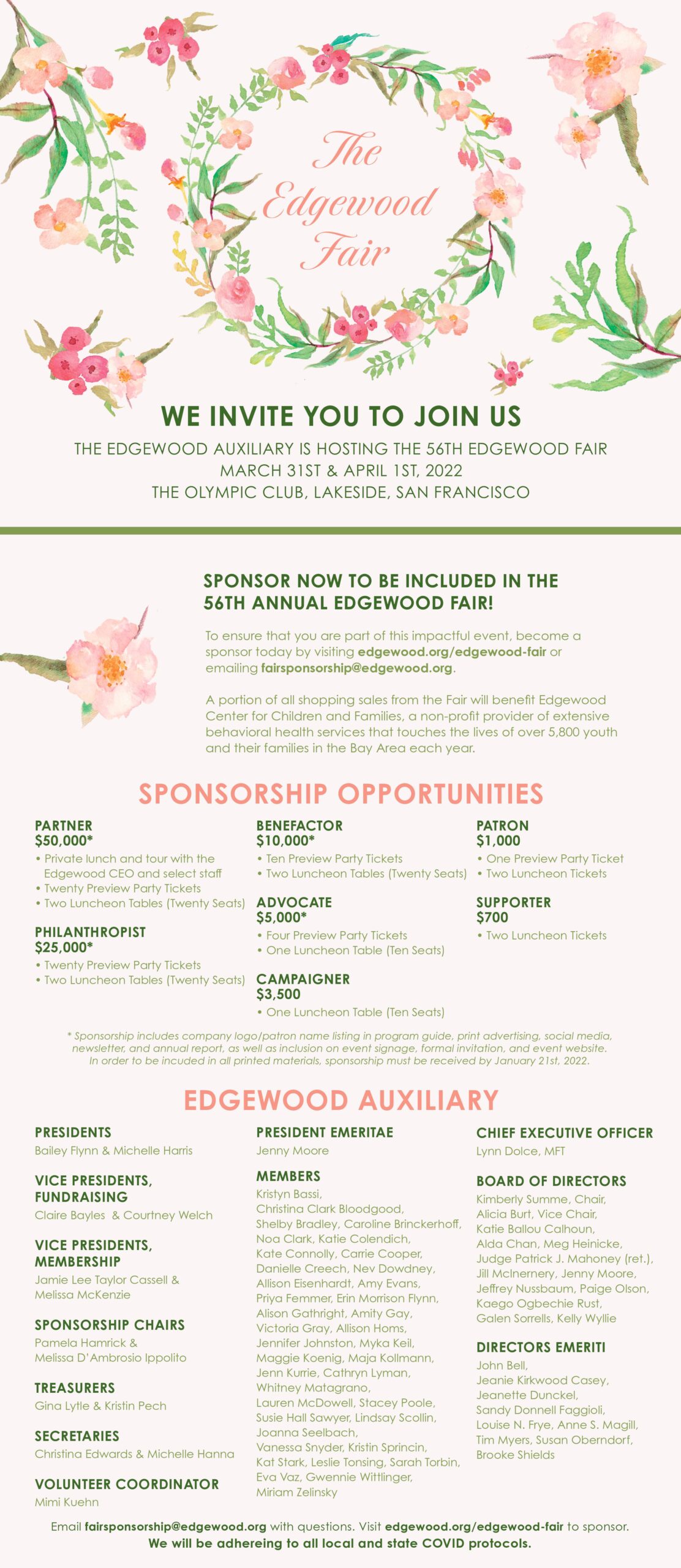 A LONGSTANDING TRADITION
For 170 years, we have never wavered in our commitment to serve children and families who need us, no matter what. With your support we will be able to continue to provide the essential services and programs that are needed now, more than ever.
The Edgewood Fair made its debut on May 3, 1967 in the Hall of Flowers in Golden Gate Park. It began as a garden festival for the Auxiliary to sell home-grown plants and handmade jams to benefit children with mental illness. Since then, the Edgewood Auxiliary has grown the Edgewood Fair into a two-day annual charity extravaganza that has raised more than $10 million to help the thousands of Bay Area children, youth, and families Edgewood serves each year.