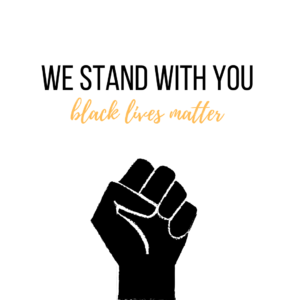 We are mourning. The COVID-19 pandemic has disproportionally impacted communities of color. The children, youth and families Edgewood Center for Children and Families serves are among the most vulnerable. On top of this, the murders of George Floyd and Breonna Taylor have compounded our collective grief. Racism is the core wound of American culture and it has been for 400 years. Suffering daily aggression and violence is a relentless burden for Black Americans and all people of color. But the truth is the toxicity of racism harms us all.
One way we can help each other heal this collective suffering is to establish what we at Edgewood term a brave space with a courageous presence. Maybe intentionally step into an uncomfortable conversation with someone you don't often talk to and ask how they are feeling. Try to deepen your capacity to listen. Or ask yourself, "How have been I complicit in ignoring the cries for help of those who have been held down?" The answer you unearth might surprise you. It always surprises me.
My grief as a white person is not the same as the grief of my Black and Brown friends. We can talk about it, pray over it, cry through it, but I know that I will never experience the grief they feel. My whiteness protects me, makes my anti-racist work a choice — "Do I engage in that hard conversation today or not?" whereas my friends and colleagues of color do not get to choose.
The staff at Edgewood Center for Children and Families, many of whom are Black, Brown, Asian, are working tirelessly, putting themselves at risk each day on the front lines to deliver face to face essential services and to meet the needs of our clients. Their courage and presence demonstrate what our work is all about: recognizing and responding to the suffering of the most vulnerable. We are called upon, not only to witness the pain and suffering around us, but also to act — to stand in solidarity with the Black Lives Matter movement, as well as every person and organization working to end police brutality, and to create and defend racial justice in America.
"Change will not come if we wait for some other person or some other time. We are the ones we have been waiting for. We are the change we seek." Barack Obama
Lynn Dolce, MFT
Chief Executive Officer