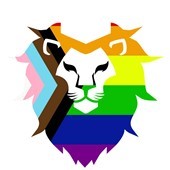 What is

P

R

I

D

E

for you?
by Jenifer Reeve
Defining Pride:
1.) a company of lions;
2.) inordinate self-esteem;
3.) satisfaction with your (or another's) achievements;
4.) reasonable or justifiable self-respect;
5.) a showy or impressive group.
June was PRIDE month – complete with celebrations, parades, and rainbow filled promotions vying for our attention across platforms and seemingly integrated throughout our calendars- no matter who we are or what our connection to the LGBTQI+ community. Once a taboo topic and a defiant act of protest, the annual PRIDE activities now seem to be marketed as the "cool things to do" in June.
There is much discussion around corporate appropriation and profiteering, and concerns that maybe PRIDE is more of a party than a protest and so forth.  Amidst the evolving politics and changing social dynamics what does PRIDE mean to us?  And what happens to our pride the other eleven months of the year?
I asked these questions to just about everyone I spoke with in June and ultimately the common ground across all the demographics was a varying sense of safety. PRIDE month represents a time in the year that feels like it should be safer to be OUT, to be vocal, to be "PROUD out LOUD", but the flip side was also a feeling that the increased visibility and popularity of PRIDE events might create a target for adversaries and therefore potentially be less safe.
The consensus was that it is a great problem to be facing – we have come so far in acceptance and inclusion that a backlash is inevitable. We can choose to protest or celebrate – we can choose to participate or spectate, as long as we feel safe, we have choices!
Edgewood is all about creating the safest environment possible where everyone is comfortable and empowered to bring their whole selves.  Although we serve all children, youth and families struggling
with trauma, we are often distinguished for our core capability of serving the unique mental health needs of the LGBTQ+ community, and we have helped many LGBTQ+ youth overcome life-challenging conditions caused or worsened by the discrimination, stigma and oppression they experience as a result of their sexual orientation or gender identity. What guides us is our belief in every child and youth we serve and our values of engaging families, developing community, generating hope and embracing diversity. PRIDE is more than a month at Edgewood, it is an everyday goal.
Jenifer Reeve, Edgewood Director, Foundation Relations, participated in our recent Beyond the Rainbow panel that featured a diverse group of LGBTQ+ voices to celebrate and amplify a wide range of identity and perspective.
OTHER VOICES ON WHAT IS PRIDE
In chapter five of Jane Austen's famous book Pride and Prejudice, the character Mary Bennet opines that "Pride relates more to our opinion of ourselves." and that is the opinion that matters.


WHY SUPPORTING LGBTQ YOUTH IS SO ESSENTIAL
45% of LGBTQ youth seriously considered attempting suicide in the past year.
Fewer than 1 in 3 transgender and nonbinary youth found their home to be gender-affirming.
LGBTQ youth who found their school to be LGBTQ-affirming reported lower rates of attempting suicide.
60% of LGBTQ youth who wanted mental health care in the past year were not able to get it.