Strengthening our Community with your support
The life-saving and transformative work that Edgewood does would not be possible without the dedication of our incredible volunteers who share their time and talents in support of children, youth and families.
————————————————————————————————————————————————————————————————————————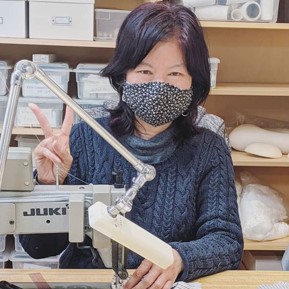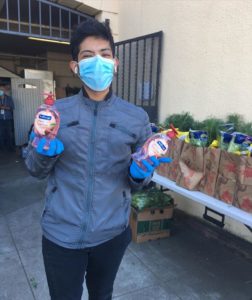 Volunteer with Edgewood
In response to the COVID-19 pandemic, we have pivoted to develop a variety of meaningful virtual volunteer and donation activities designed specifically to support our most vulnerable families and staff during this unprecedented time. Each activity can be done from the safety and comfort of your own home and can be completed by individuals and groups. We are also open to opportunities to work with you and/or your group to cultivate personalized opportunities.
VIRTUAL VOLUNTEER OPPORTUNITIES INCLUDE:
If you are interested in recurring volunteer opportunities, including virtual volunteering, please complete this interest form.
VIRTUAL DONATION OPPORTUNITIES INCLUDE:
CARE PACKAGES
*Assemble essential care packages for our youth and families who have been most impacted by COVID-19
School Supply Package
For youth who need school supplies at home during COVID-19 and beyond
Suggested Items: Binders, calculators, colored pencils, construction paper, crayons, erasers, filler paper (college/wide ruled), folders (paper/plastic), glue sticks, highlighters, markers, notebooks, pencils (#2/mechanical), pencil bag/box, pencil sharpeners, pens (black/blue), STEM learning kits (e.g. volcano kits). Kids also need new or lightly used laptops and iPads to do their schoolwork.
Caregiver Wellness Package
For grandparents who've stepped up to raise grandchildren when parents cannot
Suggested Items: Acupressure rings, foot care products, fuzzy socks, gratitude cards, puzzles, sleep masks, teas, etc.
Feminine Care Package


For our teens and women
Suggested items: Deodorant, face wipes, lip balm, pads, panty liners, tampons, skincare products, etc.
Hygiene/Utility Package 
For our housing insecure youth and families
Suggested Items: Body/face/shower wipes, dry shampoo, first aid kits, hairbrushes, hand lotion, non-perishable food (including military ready-to-eat meals), phone charging cords/banks, pre-paid cell phones, sleeping bags, tissues, toilet paper, toothbrushes, toothpaste, etc.
Infant/Toddler Care Package
Support the newest members of our Edgewood family
Suggested Items: Baby foods, burp clothes, diapers, formula, wipes, etc.
Youth Activity Package
For youth who need support keeping their hands and minds busy during shelter-in-place
Suggested Items: Activity/coloring books, air plane kits, board games, colored paper, construction paper, crayons, deck of cards, fidgets, markers, origami paper, PlayDoh, puzzles, sketch books, slime, slinkys, soft frisbees, STEM learning kits (e.g. volcano kits).
STAFF CARE & SAFETY
*Help us to keep our staff cared for and safe during COVID-19
Essential

Worker Meals


Our staff are working diligently to meet the needs of our families. Help us say "thank you" by delivering breakfast, lunch or dinner. Cooking not in your wheelhouse? How about a meal delivery service?
Mask

Making & PPE Supplies


Our staff teams are working 24/7 to support youth struggling with mental health crises or who need help with daily needs. Ensuring our youth and staff have access to masks will help us prevent the spread of COVID-19, as will thermometers, hand sanitizer, first aid kits and cleaning supplies.
————————————————————————————————————————————————————————————————————————
For More Information on how you can volunteer or to coordinate delivery, please contact Joelle Brinkley, Manager of Philanthropic Services, joelleb@edgewood.org or call 415-418-9702.