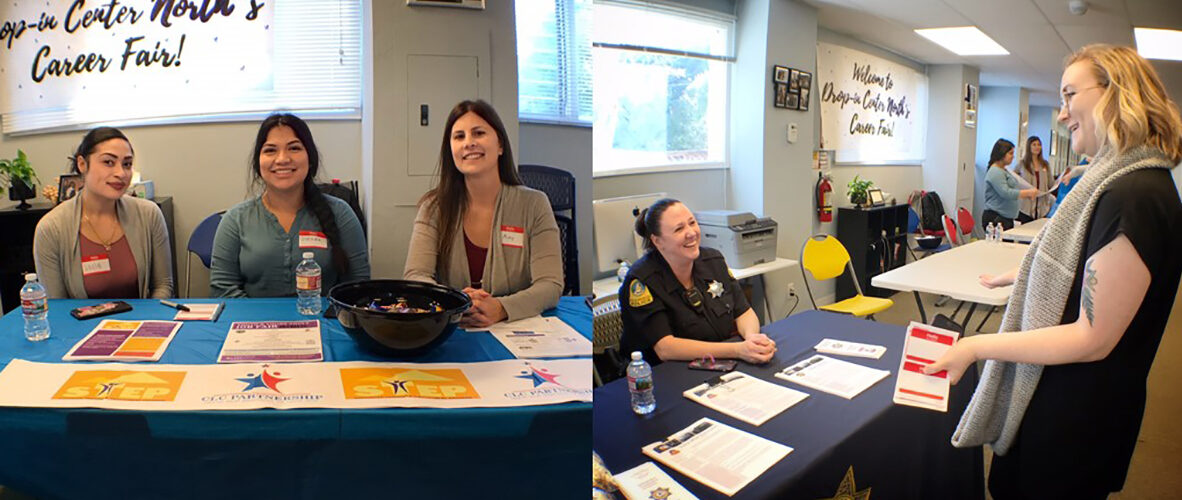 What is this program?
Edgewood operates two Drop-in Centers located in San Bruno and Redwood City. Both provide a variety of services to young adults in the communities.
Peer Partners lead activities that build interpersonal and social skills to help youth transition successfully into adulthood. Each peer-led program serves as a safe place that offers free resources to meet the basic needs of young adults in the program. The Drop-in Centers provide regularly scheduled programming including recreational opportunities, health awareness workshops, computer access, a clothes closet, and food.
What Services do you offer?
Each program at the Drop-in Centers is focused on developing relationships, empowering youth, and teaching participants to use their voices, express their needs, and develop useful life skills. Success in our programs is measured on an individual basis and corresponds to how each participant defines their goals towards self-efficacy.
Focus groups, advisory and community meetings, evaluations, and feedback-driven environments guide our programmatic work at the Drop-in Centers. Regularly scheduled programming includes recreational opportunities, community meetings, social nights, vocational and independent living skills workshops, and supported education activities through local community college/education programs. Participants are provided with a wealth of on-site resources, opportunities for partnerships with community programs, links to services external to Edgewood, and access to basic needs like healthy meals, clothing, and hygiene products.
Our primary goals of the Drop-in Centers are to:
Promote socialization and community connection
Support academic and/or vocational exploration and growth
Encourage the development of independent living skills
Empower rising leaders and advocates
Who is this for?
No referrals are needed to participate in Drop-in Center programming. Young people between the ages of 18 and 25 may utilize our services at any time during our hours of operations. Personal tours can be arranged for those wishing to see the site outside of open business hours.
Activities are voluntary and participants may opt in or out of any activities they choose.
Delivery Service Update
We have recently updated our delivery service policy.  Check the update in English and Spanish.