Supporting Edgewood's Work for over 50 years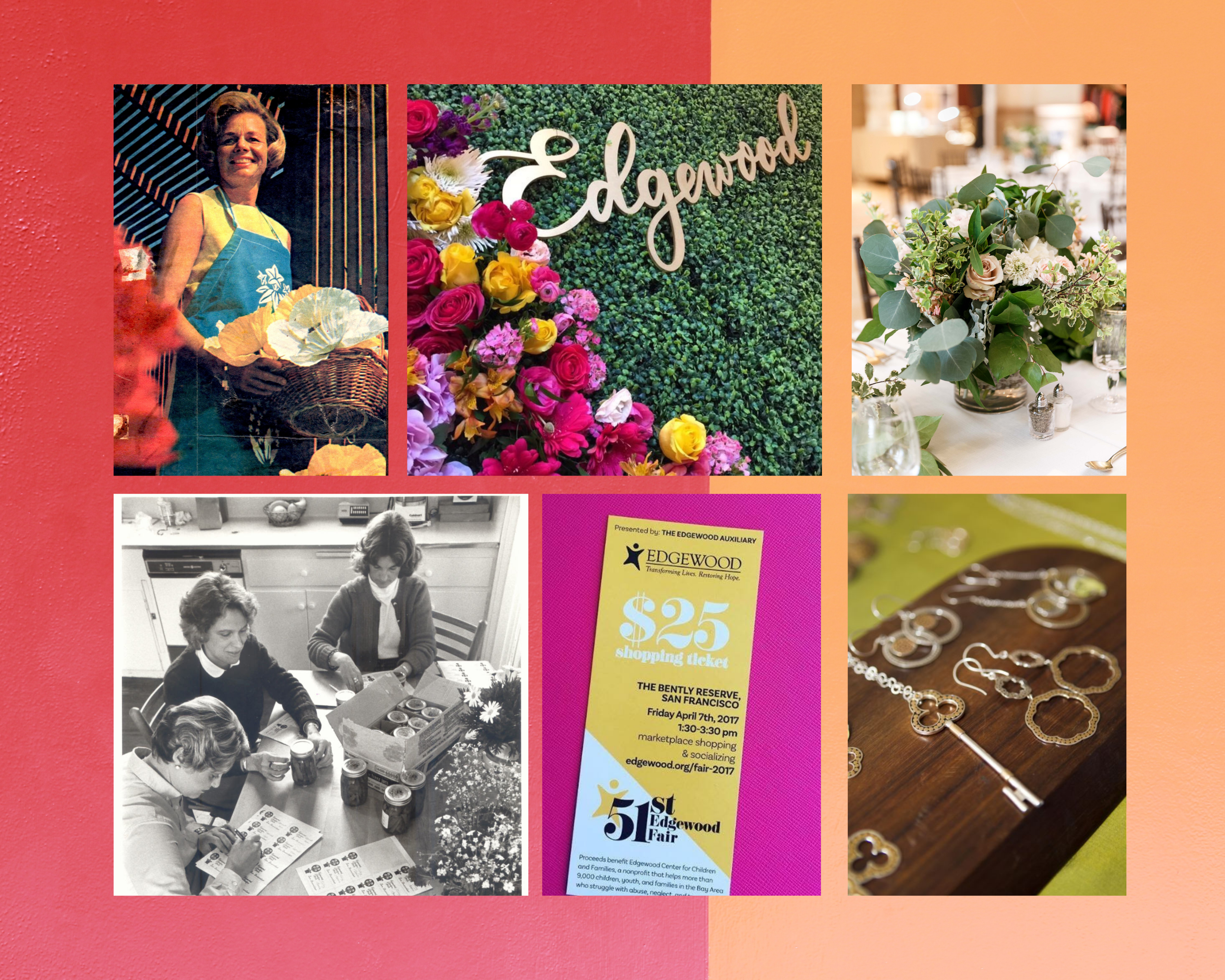 Founded in 1948, the Edgewood Auxiliary raises much needed funds and awareness for the work being done at Edgewood Center for Children and Families. Since 1967, Auxiliary members have staged the Edgewood fair. Over the years, this sophisticated fundraising party and shopping extravaganza has raised more than $8 million to support Edgewood's work.
Today, Edgewood Auxiliary members continue to be a vital part of the Edgewood family by volunteering on campus, leveraging philanthropic donations, and building community awareness for our organization. The 57th Edgewood Fair was held on March 30 and 31, 2023, thank you to all our generous supporters! Learn more about this exciting annual event, including information regarding our upcoming 58th Edgewood Fair taking place in March 7 & 8, 2024!
Auxiliary Leadership and Membership
Auxiliary Leadership Presidents
Pamela Hamrick & Kristin Pech
Vice Presidents, Fundraising (Fair Chair)
Jamie Lee Taylor Cassel & Lily Bowles Leo
Vice Presidents, Membership & Nominating
Jenn Kurrie
Sponsorship Chairs
Jennifer Alford & Chrissy Edwards
Exhibitor Chairs
Eva Vaz & Maja Kollman
President Emeritus
Michelle Harris
Auxiliary Members
| | | |
| --- | --- | --- |
| Jennifer Alford | Pamela Hamrick | Helen Ortiz |
| Christina Clark Bloodgood | Michelle Harris | Nicole Pace |
| Shelby McKinley Bradley | Jessica Hewson | Kristin Pech |
| Jamie Lee Taylor Cassell | Allison Homs | Stacey Poole |
| Katie M Colendich | Jennifer Johnston | Susie Hall Sawyer |
| Kate Connolly | Myka Keil | Phoebe Schreiber |
| Carrie Cooper | Maja Kollmann | Kristin Sprincin |
| Caroline Curzon | Mimi Kuehn | Kat Stark |
| Allison Danzig | Jenn Kurrie | Erica Teiger |
| Nev Dowdney | Kate Larsen | Chrissy Towle |
| Christina D. Edwards | Lily Bowles Leo | Eva Vaz |
| Amy Evans | Gina Lytle | Ashi Waliany |
| Priya Femmer | Mary McCall | Caroline Weaver |
| Erin Morrison Flynn | Melissa McKenzie | Miriam Zelinsky |
| Whitney Gough | Amy Morgan | |
| Victoria Gray | Michelle Mukherjee | |