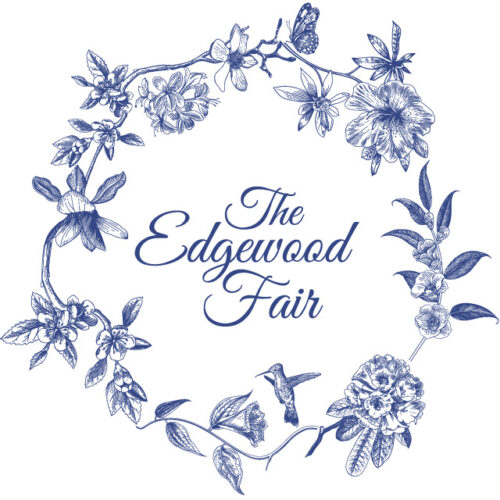 THANK YOU FOR SUPPORTING THE
57TH EDGEWOOD FAIR!
The 57th Edgewood Fair at the Olympic Club Lakeside in San Francisco on March 30th and 31st, 2023, raised over $400,000 in support of Edgewood's programs and services!
Save the date for the 58th Edgewood Fair to be held March 7 & 8, 2024.
A LONGSTANDING TRADITION
The Edgewood Fair began on May 3, 1967. But the founders organized this ambitious event nearly a year before.
"We want to offer fairgoers diverse items and ideas to bring added beauty to their homes and gardens," Auxiliary President Nancy Maushardt wrote. "All the proceeds will benefit the children of Edgewood."
We've kept this vision consistent through four decades of social and cultural change and have maintained many of the same elements from the very first fair. Members of the Auxiliary continue to oversee the production of the Fair, from invitations to advertising. Edgewood's children participate by growing flowers in container gardens, building bird feeders, and painting pictures to be displayed at the Fair.
The first Fair netted $5,000 and was such a success that the Auxiliary immediately began to plan the first of its many encores. In the '70s, the Fair introduced the Country Kitchen featuring the Auxiliary's homemade mustards, chutneys, and sauces. The '80s brought the inclusion of exhibitors offering goods ranging from jewelry to artwork.
Demetra Bowles, 1990 Fair Chair, said it up best when she said "I learned that the magic begins to be created the day after last year's fair, and that the magic is in each one of us who contributes from her heart and helps sponsor the community of Edgewood children."