Providing Training to Widen Edgewood's Impact
The Edgewood Institute was relaunched in 2020 and builds on our long tradition in the mental health and social services fields. The Institute will provide professional training to a high-impact cross-section of practitioners that include Edgewood staff, its partnering agencies and organizations, community-based organizations, and the public at large. Building on over 170 years of service and expertise, the Edgewood Institute will provide training in topics such as Family Therapy, Telehealth, Reflective Supervision, and Post Pandemic Mental Health.
What We Do
The work of the Edgewood Institute will focus on four pillars of training, advocacy, and research work: 1) outcomes evaluation of our programs, 2) research and evaluation, 3) training of our own staff and peer agencies, and 4) advocacy. The goals of these pillars are to measure the impact of our own direct service; use our outcomes and our research to inform the field; provide high quality training and professional development to our staff and beyond, and advocate on behalf of young people and their families.
Edgewood Institute: 2021-2022 Lunch & Learn Series
Edgewood Center for Children and Families is excited to launch the next Lunch & Learn Series! This educational and engaging series held once per month will highlight Edgewood's core programs and highlight how to be actively engaged as a thought partner in your community through involving conversations about mental health.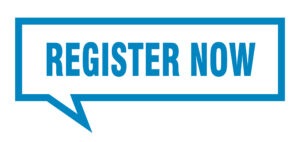 ---
PAST EVENTS WITH RECORDINGS
AUGUST 26, 2021
» Event Recording
Early Childhood Development for a Healthier Future
Highlighted Program: Early Childhood Mental Health Consultation
SEPTEMBER 23, 2021
» Event Recording
Reinvesting in Student Wellness Beyond The Pandemic
Highlighted Program: Non-Public Community School
UPCOMING EVENT DATES
OCTOBER 21, 2021 (12-1pm PST)
Navigating Body-Image, Self-Compassion, and
Eating Disorders During The Pandemic
Highlighted Program: Edgewood-wide Programs
FUTURE EVENT DATES
Please note that all events will take place on a Thursday from 12 – 1pm PST.
January 20, 2022
February 17, 2022
March 17, 2022
April 21, 2022
May 19, 2022
June 16, 2022
Edgewood Institute: 2020-2021 Lunch & Learn Series
JANUARY 21, 2021
» Event Recording
Highlighted Program: Crisis Stabilization Unit
Trauma-informed care and today's traumatized youth

FEBRUARY 18, 2021
» Event Recording
Highlighted Program: Bayview Region
Celebrating Black History and How We Move Legacy Forward

MARCH 18, 2021
» Event Recording
Highlighted Program: Transitional Aged Youth
Paying it Forward: Stories of Transformation

APRIL 22, 2021
» Event Recording
Highlighted Program: Non-Public Community School
Closing the Gap for Students in Need
MAY 6, 2021
» Event Recording
Highlighted Program: Therapeutic Behavioral Services
Navigating Our Way Out of a Pandemic

JUNE 17, 2021
» Event Recording
Highlighted Program: Wraparound Services
Creating Equal Opportunities For At-Risk Youth